The story behind Shoefresh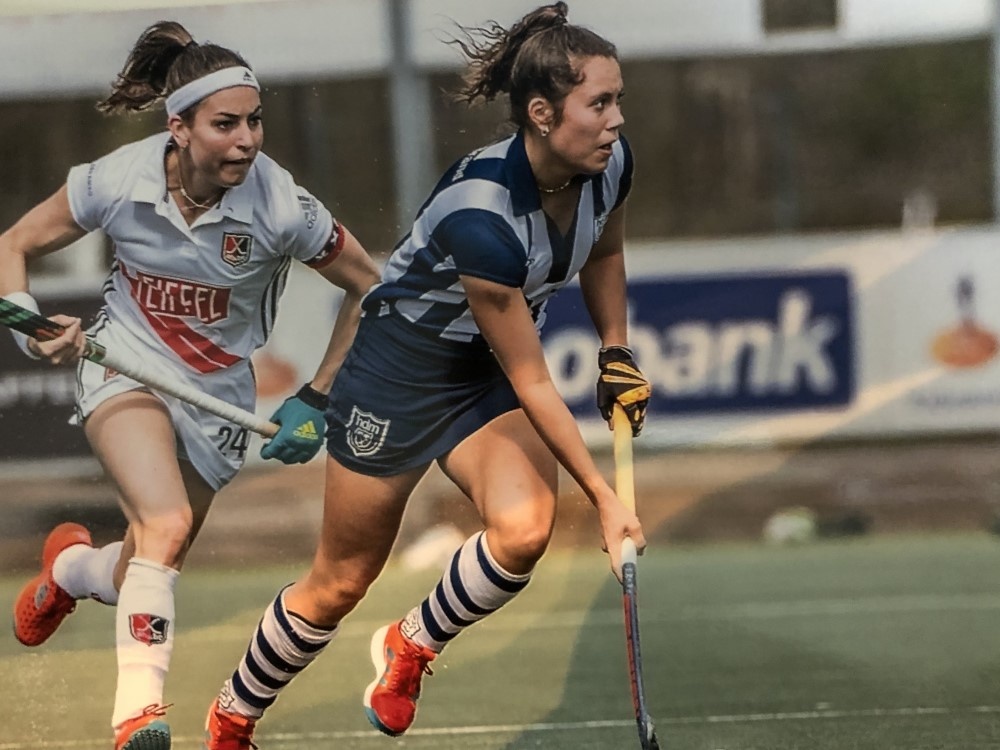 As a father in a sports-minded family, Anton van den Brand was always faced with a recurring problem: stinky shoes in the house. Especially once the children reached puberty and started suffering from sweaty feet. Dad and daughter Renée (see photo) are fanatical hockey players and they know the awful smell of wet sports shoes like no one else.
Looking for a solution
Drying them on the heater or with newspapers was too slow and the shoes kept on reeking. They tried odour-eaters, powders, sprays, padding and scented beads. But time and again, the family was disappointed by the effect of these remedies. Besides, they were impractical to use, which meant that they ended up disappearing into a drawer. There surely had to be a better solution out there.



Testing and optimising
He started his search in 2013 for a product that dries shoes quickly, freshens them up in a sustainable way and is easy to use. Anton discovered that the bad smell is caused by fungi and bacteria. Ozone turned out to be a proven method to tackle these fungi and bacteria. A ventilated drying process for the inside of shoes turned out to be the best solution for wet sports shoes. Anton set up a testing programme and distributed the machine to a number of families. This provided him with insights that enabled him to optimise the ease of use and effectiveness of the Shoefresh.
Place the Shoefresh near your shoes
The Shoefresh has proved its worth and occupies a key place in Anton's family and in many other families. No other appliance or product features the combination of cleaning and drying. This combination together with the ultra-simple operation makes the Shoefresh unique. Shoes are hygienic, fresh and dry in less than half an hour. Nowadays they are indispensable in the garage/shed, utility room, hall or in the hallway.
Shoefresh is a brand that can make shoes hygienic again.
Anton's vision for 2019: "The Shoefresh delivers what it promises. The combination of cleaning and drying is unique. It brings in enthusiastic feedback and high ratings for us. And we notice that these not only come from sports-minded families. An ever-growing group uses the Shoefresh from a hygienic point of view. Because if we wash our underwear and clothing, then why shouldn't we do that for our shoes too? The Shoefresh does not even need to use any water for that. The machine cleans and dries the shoes! Consequently, we are proud of the fact that for instance, pedicurists have opted en masse for our machine. They use the Shoefresh as a form of service: treating not only their clients' feet but also their shoes. In fact: many pedicurists are now also selling the Shoefresh. After all, it is an ideal aid in the prevention of Athlete's foot (a fungal infection of the feet), which eliminates the risk of infection from your own shoes. The Shoefresh also offers a solution to combat nail ringworm - which affects more than 1 in 3 Dutch people.

"Today's Shoefresh is no longer the same machine that I started out with. We have made plenty of improvements since its introduction. The fourth generation is now available - fitted with an even more powerful fan. In addition, the software has been upgraded, the shoe holders can now be dismantled and all of this makes the Shoefresh even easier to use. That's why we keep on managing to attract and hold on to new groups of satisfied customers again and again. For instance, motorcyclists dry their boots and helmets on the Shoefresh. Builders use them to make sure that they can wear a fresh pair of dry work shoes the following workday. Outdoor enthusiasts are also discovering more and more how hygienic and convenient the machine is."
"Over a period of five years, we have seen Shoefresh grow into the number one shoe dryer and freshener in the Benelux. And maybe even in Europe? It's a matter of continuously working on the quality of the product and of working hard every day to convince even more people of the value of hygienic shoes." In the meantime, we have added several products to our range and we offer solutions in all price ranges to clean and freshen up shoes again from the inside out.

Anton van den Brand
director / owner