The story behind the Shoefresh
Washing shoes from the inside, without water.
Owner Anton van den Brand shares his vision in 2017: "The Shoefresh does what we promise, the combination of cleaning and drying is unique, it gives us enthusiastic reactions and high valuations, and these are not just from sporting families. More and more people use the Shoefresh from a hygienic point of view, because if we wash our underwear and our clothes: why not do that with our shoes? With the Shoefresh there is no need to use water. The device cleans and dries the shoes!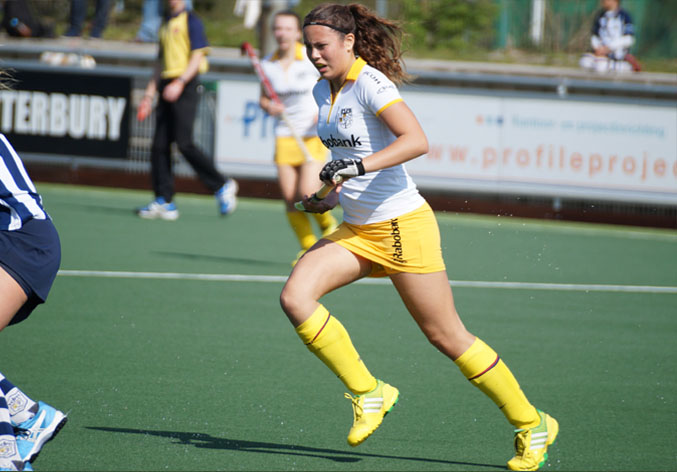 As a father of an active, sporting family, Anton van den Brand realized there was an ever-recurring problem: smelly shoes in the house, especially now that the children have reached puberty and often have sweaty feet. Father and daughter Renee (see photo) are avid field hockey players and know the nasty smell of wet sneakers like no other.
Searching for a solution
Drying them on the heater or on newspapers was too slow and the shoes remained smelly. They tried powders, sprays, pads and balls but every time the family was disappointed with the results. Moreover, they were awkward to use, often winding up in a drawer. Anton thought there had to be a better solution.



Testing and optimizing the Shoefresh
In 2013, he began a search for a product that dries shoes quickly, refreshes them and is convenient to use. Anton discovered that the odor is caused by fungi and bacteria. Sterilization through ozone was a proven method to tackle fungi and bacteria. The ventilated drying of shoes from the inside out was found to be best for wet sports shoes. Anton set up a testing program and placed the apparatus with several families. This provided him with first-hand experience which he could then use to optimize the product.
Place the Shoefresh near where the shoes are kept
The Shoefresh has proven itself and occupies a central place in Anton's home and that of many other families. No other device or product combines sterilization and drying. This combination and the super simple use of the Shoefresh are unique. In less than half an hour, shoes are cleaned and rid of bacteria and fungi, dried and they smell fresh again. It has become indispensable. Anton, father of a sporting family, experienced a problem and went looking for a solution himself. His enthusiasm led him decide to make the Shoefresh available to everyone who values ​​fresh, dry shoes and a fresh smelling rooms.
WASHING SHOES FROM THE INSIDE OUT, WITHOUT WATER
Anton's vision anno 2017: "The Shoefresh lives up to its expectations. The combination of cleaning and drying is unique, which gets us enthusiastic reviews and high ratings. And not only from sporting families. More and more people use the Shoefresh from an hygienic point of view. Because we all wash our underwear and clothes, but why don't we wash our shoes? With the Shoefresh you can wash your shoes without using water. Our device cleans and dries your shoes. We are very proud that a lot of podiatrists have chosen to use our product in their practice. They use the Shoefresh as an extra service. No longer do they only treat their client's feet. Now they also treat their shoes. Many podiatrists have become Shoefresh resellers, because it is the ideal tool to decrease the chance of re-contamination of athlete's foot and nail fungus from your own shoes. In the Europe, more than 30% of the population suffers from athlete's foot or nail fungus. The Shoefresh offers a solution."
"The current, thirds generation, Shoefresh is a lot better than the device I've started with. Since the introduction we have made the necessary adjustments: a more powerful fan, better software, removable shoe holders and better parts. These changes have made the Shoefresh better and easier to use. This allows us to keep on expending into new groups of satisfied users. Bikers now also clean and dry their helmets, boots and gloves on the Shoefresh. And construction workers use the Shoefresh to make sure their working boots are dry the next day. Also, more and more people who are into outdoor sports are discovering the easy of fresh and dry shoes with our device."
"We have seen the Shoefresh grow over the last four years and we can now say that we are the number one shoe dryer and refresher in the Benelux, and perhaps even Europe. This is the result of working hard every day and trying to convince more people of the importance of hygienic shoes."
Anton van den Brand, director